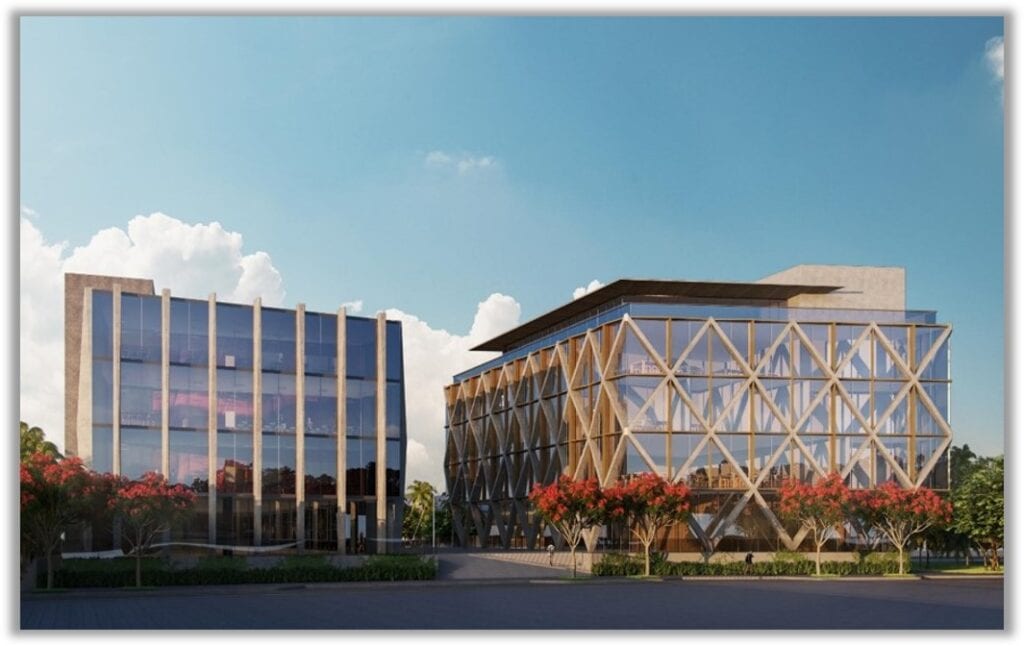 New York designer Naeem Khan is moving his headquarters to Miami and building a public high school on-site. Mr. Khan has dressed up celebrities such as Beyoncé, Michelle Obama, Jenifer Lopez, and Kate Middleton. The project is made possible through negotiating public-private partnerships with the City of Miami, Miami-Dade County, Miami-Dade County Public Schools, the Florida Department of Transportation, and the Miami River Commission.
The project houses the Naeem Khan LTD corporate headquarters, Naeem Khan design studios, a guest designer apartment, the Khan Fashion and Art Foundation, and advance manufacturing. Khan is also partnering with the school board by building a public high school for students looking for a career track in fashion and design and will be the guest speaker during the school year. The foundation will offer an 18-month curriculum for low to moderate-income individuals with hands-on experience and job placement.
Lucero worked with a local public affairs firm to lead negotiations with government entities and helped strategize and negotiate the capital stack, which is comprised of several funding streams including new markets tax credits and general obligation bonds. He also advised best practices for vocational instruction and community development.