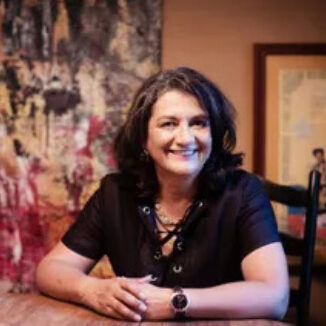 Ms. Benita Duran is a fifth generation Colorado native who was born and raised in Pueblo, CO. She brings over 30 years of broad experiences and expertise in community engagement, public affairs, and economic development at local, regional, and national levels to the firm. She has been a professional administrator in local governments of Denver and Boulder. Her first professional role in local government was as an aide to Denver Mayor Federico Pena. She then furthered her interest in local government service as the Assistant City Manager of the City of Boulder. She has also been a Vice President and Director of Government Affairs for a Colorado-based global engineering firm and a program executive in community engagement and new school construction for Denver Public Schools. She has been an independent consultant to public and private entities since 2015.
Ms. Duran's clients have included nonprofits and for-profit entities. Her expertise is in building collaborative partnerships for site and location needs along with managing external facing engagements. She has consulted on the design and nonprofit structuring of nonprofits, assisted in the expansion of out-of-state businesses, and supported urban infrastructure projects and programs throughout Colorado.
Benita is passionate about giving back and engaging in community issues where she lives and works. She also has extensive nonprofit public and private board experience. For over five years, she has served as a State House-appointee of the Colorado Economic Development Commission and has worked on issues of outreach to rural and non-metro areas of the state. She is an active member of the Energize Colorado Gap Fund Executive Committee, focused on economic recovery efforts of Colorado's smallest businesses. She is a board member of Boulder Community Health, Boulder County Arts Alliance, and the Community ACTS Council. She was recently appointed by Boulder City Council to the Boulder Library Commission. She is also a member of the International Women's Forum of Colorado.
Ms. Duran graduated from the University of Denver with degrees in Economics and Public Affairs. She earned a master's degree in Public Administration from the University of Colorado.